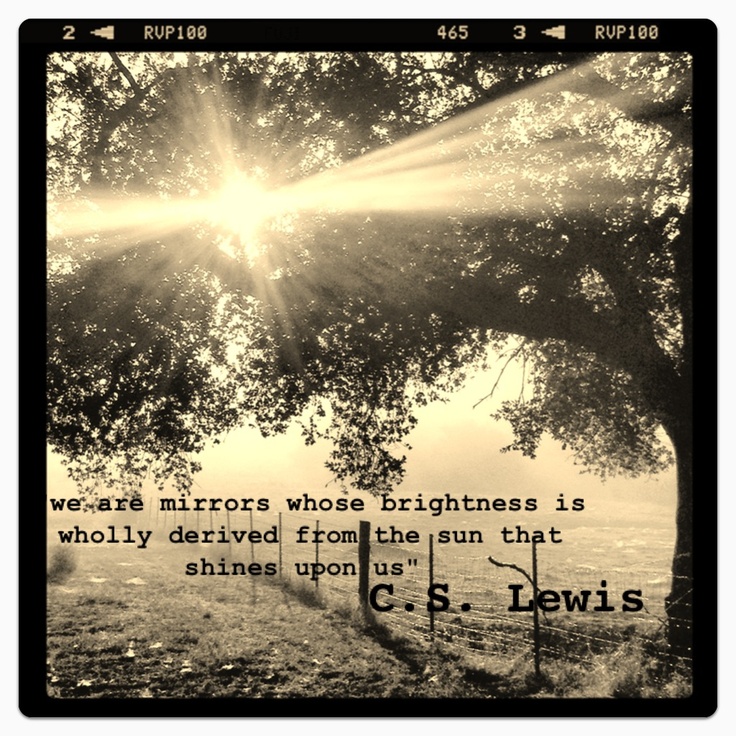 I forgot the reason I decided to major in Theology, but I found it a few days ago at a Christian book store, (of all places.) It's somewhere I only go once a year- strictly for my religious father's Christmas present. I usually peruse the aisles, just long enough to find something he'll love. I usually roll my eyes at the campaign kits and the silly sayings on everything from book marks to pens and teen posters. Usually. I spotted C.S. Lewis', "Mere Christianity" in the men's devotional section. It was discarded on top of a few smaller leather-bound journals. I picked it up and a vivid memory came to mind.
It was 2001. I had returned to Winona State, but mostly stayed in my room. A few girls down the hall had pet hermit crabs and I'd use the excuse that I wanted to learn about the crustaceans to form a friendship. I turned quieter when my roommate moved out and everything was slightly bigger and scarier and those girls were one of my only connections to humanity. A big room all to myself- lots of space to think, occasionally paint and figure out why I was so angry all the time. I hated seeing him on campus almost as much as I hated talking about him at my RAINN survivor's group. I started drinking more. I lost myself in slam poetry nights and women's studies classes. In trying to express my pain, I simply became my pain.
I was still heading up the Summer Stretch program at my parish back home and my mass communications major seemed further and further out of reach. On the weekends, I'd catch a ride or drive home to be with friends from youth group. It made sense to hide in my faith, because I had grown up with it. It was like hiding in favorite meal, or childhood memories. Church seemed safe. No one questioned where I was going and I could pretend I was the same girl from a year earlier. We never spoke of it- ever. And I pretended no one knew even though everyone knew, but was too polite to ever bring it up. I applied at SMU on a whim when I picked up C.S. Lewis' book, "Mere Christianity" at a used book store. The tears that came weren't because of what happened in the dark, under the Christmas lights of my freshman bunk bed. Finally, I felt something again. I thought, if I devoted myself to becoming a youth minister, I could fix the pain and the anger. And perhaps, there was someone else like me out there who needed something more to get through fear and pain.
I took an entire class on C.S. Lewis at SMU. I fell in love with the wit of his words and the casual way he spoke- his humanness. I loved him almost as much as Kerouac or Brontë. "Mere Christianity" was always on my desk. I cited, "The Problem of Pain" to try and impress my professor. I had every C.S. Lewis book I could and sometimes, his words became my religion.
"Every Christian is to become a little Christ. There is simply no other way." – C.S. Lewis
It came on so quickly- the want to dive in and explore. But there was so much that clouded the simplicity that Lewis taught. He made it all seem so simple, joyous and free. Love everyone. Give all you can. Be thankful and humble. We're all like god, he told me, in many of the books. The rules get in the way. Try harder. And so, I did.
After getting engaged, my love affair with the Church faded. I didn't need the fix anymore and I saw the conflict of good word and unjust action. I was still broken, but I was loveable. I wasn't as angry, but I was bitter. Soon, I recognized that the reason it didn't work was not because it failed, but because I liked one man's genius writing- not a religion. In that moment, I realized I should be a writer and that's when I started the blog, questioned my faith, got pregnant and really started living- not simply existing. I think, that's the moment I was really born.
I pieced the early 2000's together on a walk to my car. I started to understand the conflict in my own life and that of my rational hatred of Christmas lights. You won't see them inside or outside my home- most of the time my tree is even off. But, when I look across the street, they make me giddy- like something wonderful is about to happen. I love them far away- at a safe distance. They are no longer the last thing I remember trying to focus on before shutting my eyes to forget. You can take "christmas lights" away and insert, "Church." Both are relevant here.
Today, I pulled out a few old copies of C.S. Lewis' greatness. I flipped through to the end of, "Mere Christianity" to my favorite part. I took out every post-it along the way and un-flagged the pages to start to read it not as a woman needing to dive in to forget, but as a woman wanting to understand the brilliance of a philosopher, writer and teacher.
After all he said, "There are far, far better things ahead than anything we leave behind."
I hope we all have a beautiful (and reflective) start to the Holiday season. I'll be on the comfortable leather chair, with hot tea and Mr. Lewis.