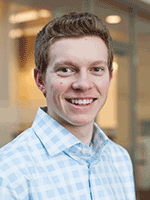 As I've become more involved with the entrepreneur community I've come to realize there are many different types of entrepreneurs – all with their own specialties. There are tech people, products people, service people, and another group that'd I'd more specifically like to focus on. Towards the end of the year I stumbled across MPACT Project, a start up that's specialty is social entrepreneurship. In a post-Enron business environment stressing morality, integrity, and looking beyond customer stakeholders, companies have sown good works into the center of their missions. While I love companies who make giving back an integral part of their company platform, I've become more interested in companies who's only purpose is to make the world a better place.
Today's generation throws around terms like "future generations", sustainability, and progressive thinking like it's second nature. We've been raised with the expectation that we'll be the ones who make the lasting changes that save the Earth and its inhabitants. This is why social entrepreneurship will be able to grab such a strong foothold in the near future. In a recent Quart article, author Alexandre Mars says that, "We need to build social entrepreneurship into our mainstream history and conversation on entrepreneurship." He is right and I'm here to help lay foundation.
Social entrepreneurship is just like any other area of entrepreneurship; there is infinitely different business models housed under the same idea. MPACT Project's goal is to create sustainable living in Guatemala, releasing lives from poverty, transforming communities and rewarding individuals that help to contribute to their help. By crowd funding money to improve the infrastructure and nutrition in the villages, this company has taken a stance to make the world a better place for all.
There are many other companies whose mission is the same, doing so through different means. There's an app that lets you round up spare change to donate to charities, charities providing water to African villages, and tons more. All of these people are taking an entrepreneurial mindset to saving the world. I hope you can help us make social entrepreneurship part of the mainstream conversation on entrepreneurship and support your own mission to save the world.
If you have any questions regarding MPACT Project please feel free to reach out to me at hille282@umn.edu. I'm not working for the company, they're just doing really cool things and I'm happy to spread the word!
Sources:
Mars, Alexandre. "It's Time to Stop Differentiating between Entrepreneurs and Nonprofit Founders." Quartz. N.p., 10 July 2015. Web. 12 July 2015.