I don't believe in the concept of, "Leaning In" more than I believe in not paying interns what they are worth.  After I read, "Lean In" I needed a mental shower to clean out all the buzz-worded entitlement that lingered in my brain from Sandberg's trite, idyllic, writings. I too could "Lean In," if I had a man at home, an ivy-league education and a penchant for doing things only one way.
It

came out earlier this week

that someone from Sheryl Sandberg's camp posted a non-paid intern position at her non-profit. Because truly, the only way to advance women and get them to, "Lean In," is to pay them- absolutely nothing. I

wrote in mid-June

that interns deserve payment not only because it is illegal to not pay them a fair wage, but because it is cultural suicide to make people work for free. There are extremely strict rules in most states, (as well as at the federal level) that dictate exactly what internships must provide. The Department of Labor, offers a great tip-sheet on internships and what classifies an "unpaid" vs. a "paid" internship. You can see it

here

.
I often say, "

you are what you tweet

." Sandberg is no exception to my golden rule of online media. Sandberg's mission statement for her, "Lean In" foundation, might be surprising: "

Lean In is committed to offering women the ongoing inspiration and support to help them achieve their goals

." Just remember, when we support a foundation that breathes such unabashed in-authenticity, we become part of the problem; all fluff, buzzwords and trite language aside.
After the post flared tempers on the internet, Lean In courageously stated that they would be forming a paid internship program, (ie: they said they'd follow the law.) Business Insider spoke that after the unpaid intern scandal broke, that Sandberg and the leadership team changed their minds on free labor:
 Paying interns has a direct effect on the economy and helps for better dividends in tax collection. Paid interns earn higher wages than their unpaid counterparts, the National Association of Colleges and Employers stated in a recent infographic.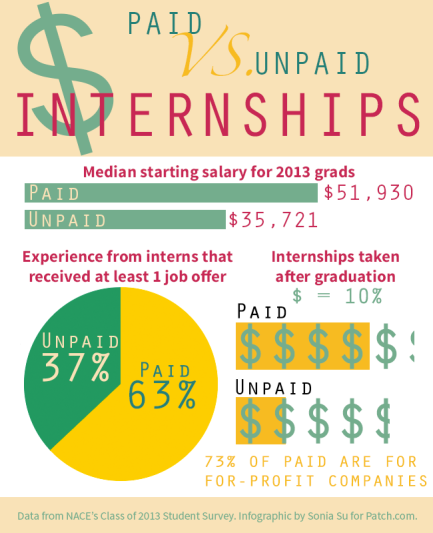 TL;DR:  If you start a movement, BE the movement. Don't allow a lack of integrity to ruin your brand before it even begins. I call that, "Sandberg-ing."