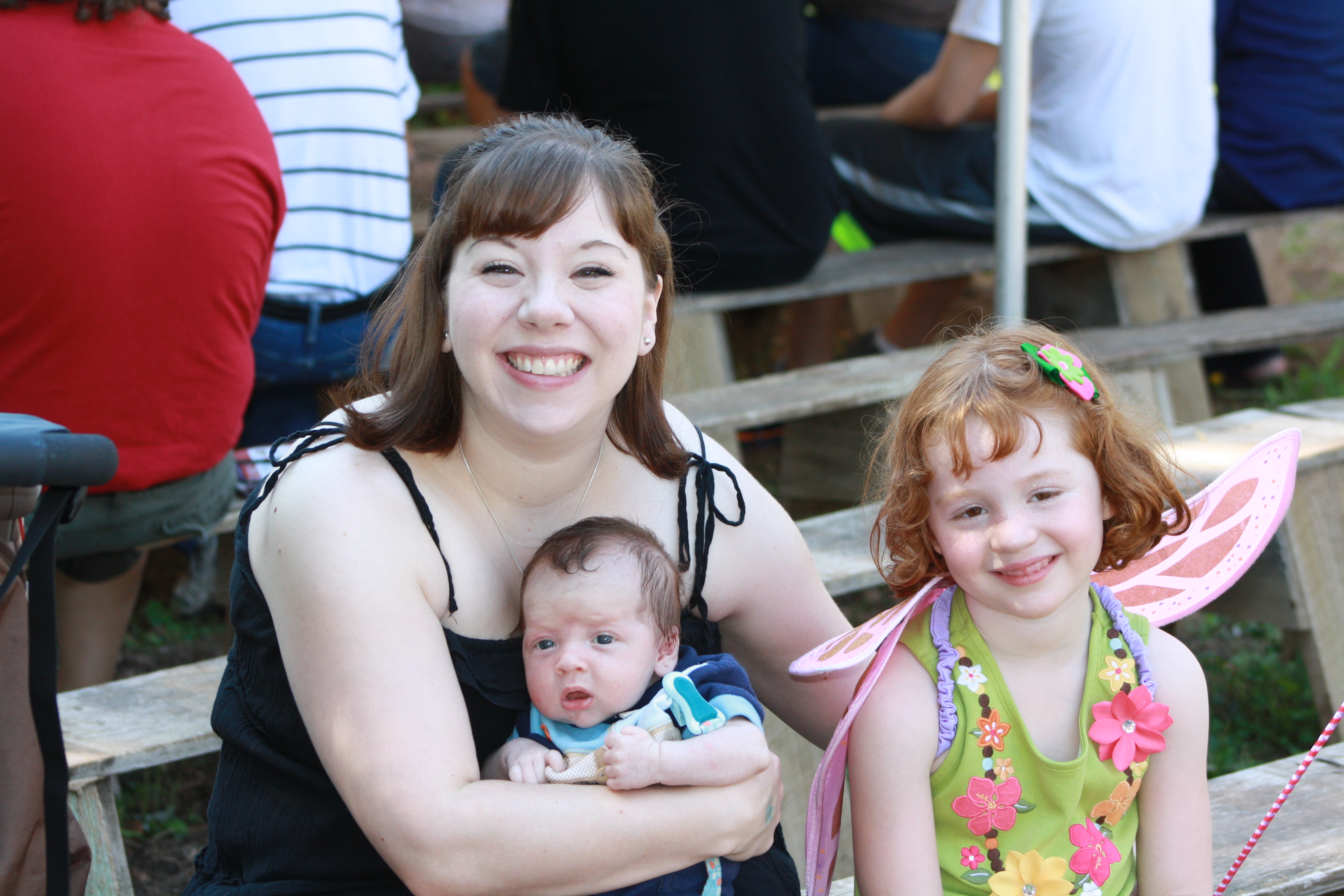 Parental Guilt has unleashed its power on me once again as I pack my messenger bag for a day at the office tomorrow, away from Daniel and Ava for the first time in many months. In fact, I type this wondering, "Should I even be wasting time typing instead of holding my newborn son in my arms?" I am in the grasp of a monster lately, as even ordinary activities have to be justified, lest be seen as luxuries. The bathroom? That can wait. Dinner? Food has become Luna bars and quickly put together smoothies. Life with an infant and a six year old has reminded me just how precious each, individual moment truly is and I am terrified to miss out on the everyday brilliance and wonder of our lives.
I held Daniel this afternoon and as I rocked him back and forth, up and down I sang him the "Baby Song," (which consists of me saying the word "baby" over and over to Pearl Jam's, "Evenflow," because my son needs to know the greatness of 90′s grunge rock.) It's going to be hard leaving Ava, the ringlet queen and Daniel, whose tiny tush still fits in the palm of my hand. What's going to be harder is remembering that I'm afforded an opportunity that many parents don't have. We're leaving the kids with their grandparents as I head back to the 9-5 doing something I utterly love and John takes on a new role at his employer. We're both within 24 hours starting our new positions and you can imagine that with all the new possibilities and opportunities, comes stress and emotion. But, my God… I never imagined I'd be THAT mom- the one that breastfed and cloth diapered and ultimately thought of putting the career I worked so hard on, on-hold to be with my newest accomplishment, a little boy.
Isn't that life, though. Even in business, I've found that my opinions change over the years and what once was so black or so white is now a very particular shade of questionable grey. Because, business is a lot like parenting and as I move forward in my thirties, I'm reminded that there just isn't one right way to do anything in life, except the way you believe in most. I hope I'll continue to be the same type of parent as I am business woman, a lifelong learner, dedicated to finding the best in myself and those around me. For me, that's the only way to live, parent and work. I'm blessed to have two, beautiful children, a great partner and a job that affords me incredible passion and intellect. Here's to a day full of perspective tomorrow and a reminder to what is truly important.