I think we started something amazing. The #CES2013 giveaway was a success with many tweets about people sharing their random acts of kindness and how they're making our world a better place.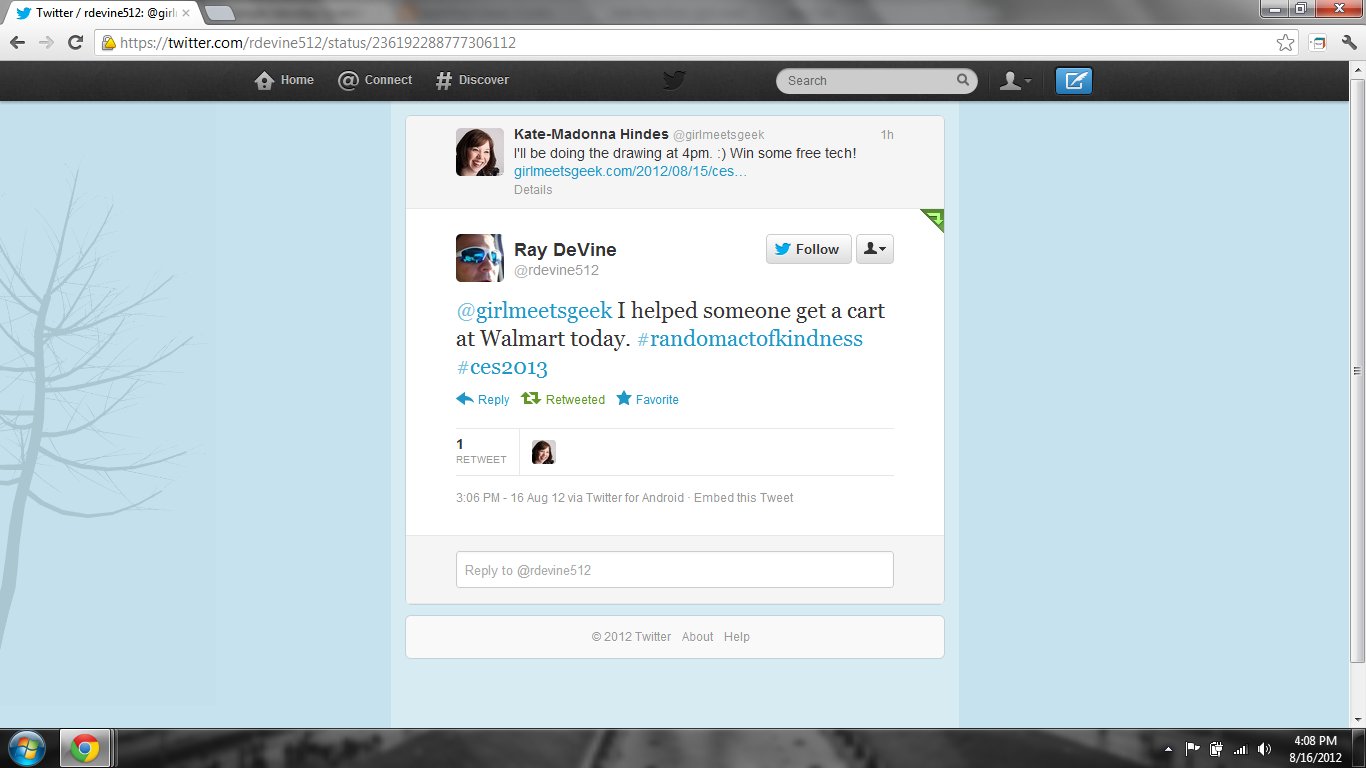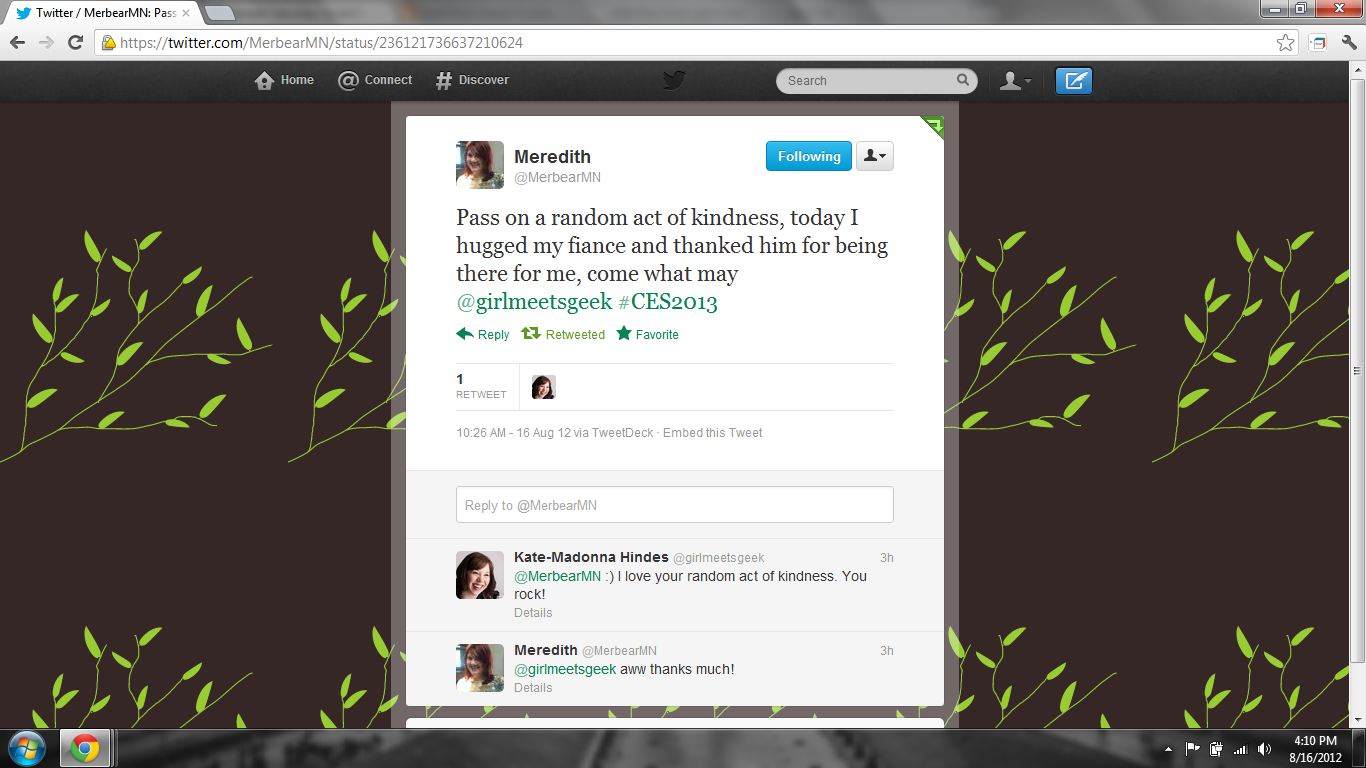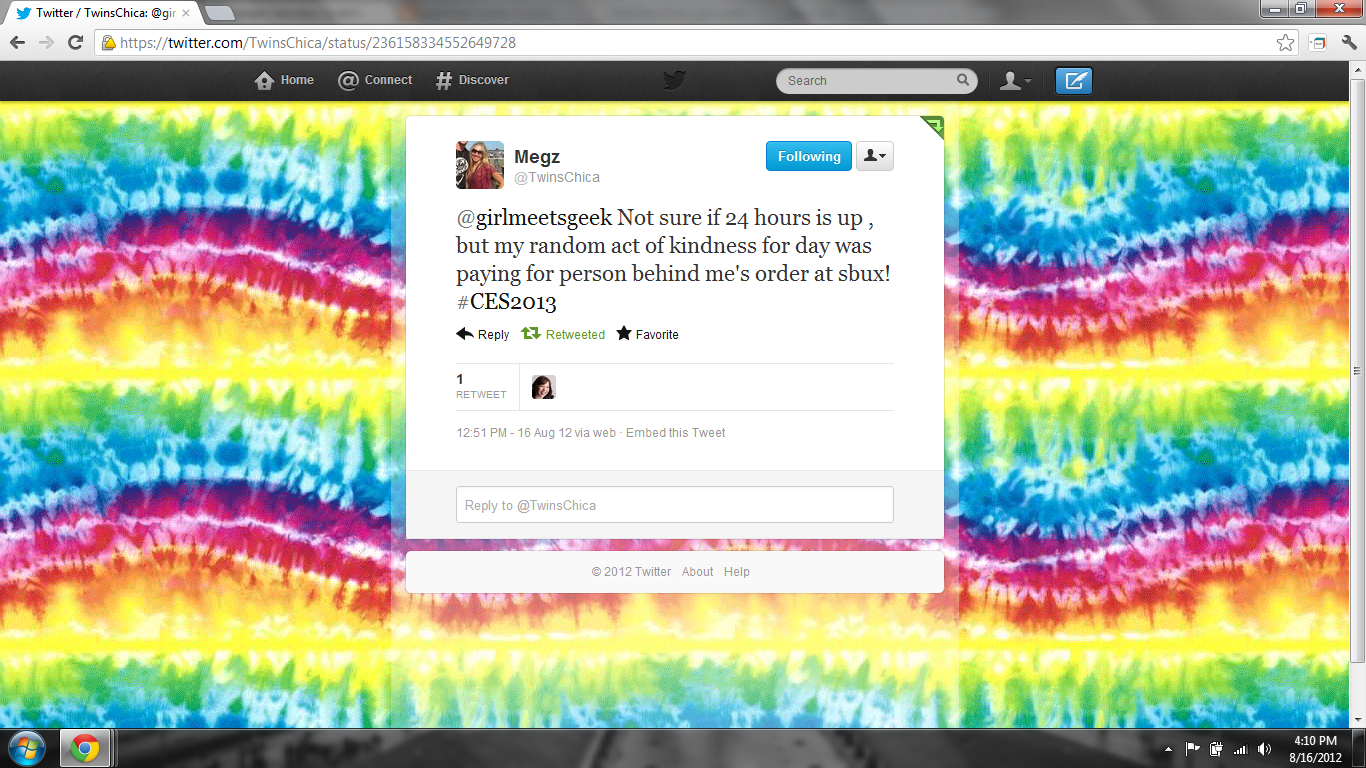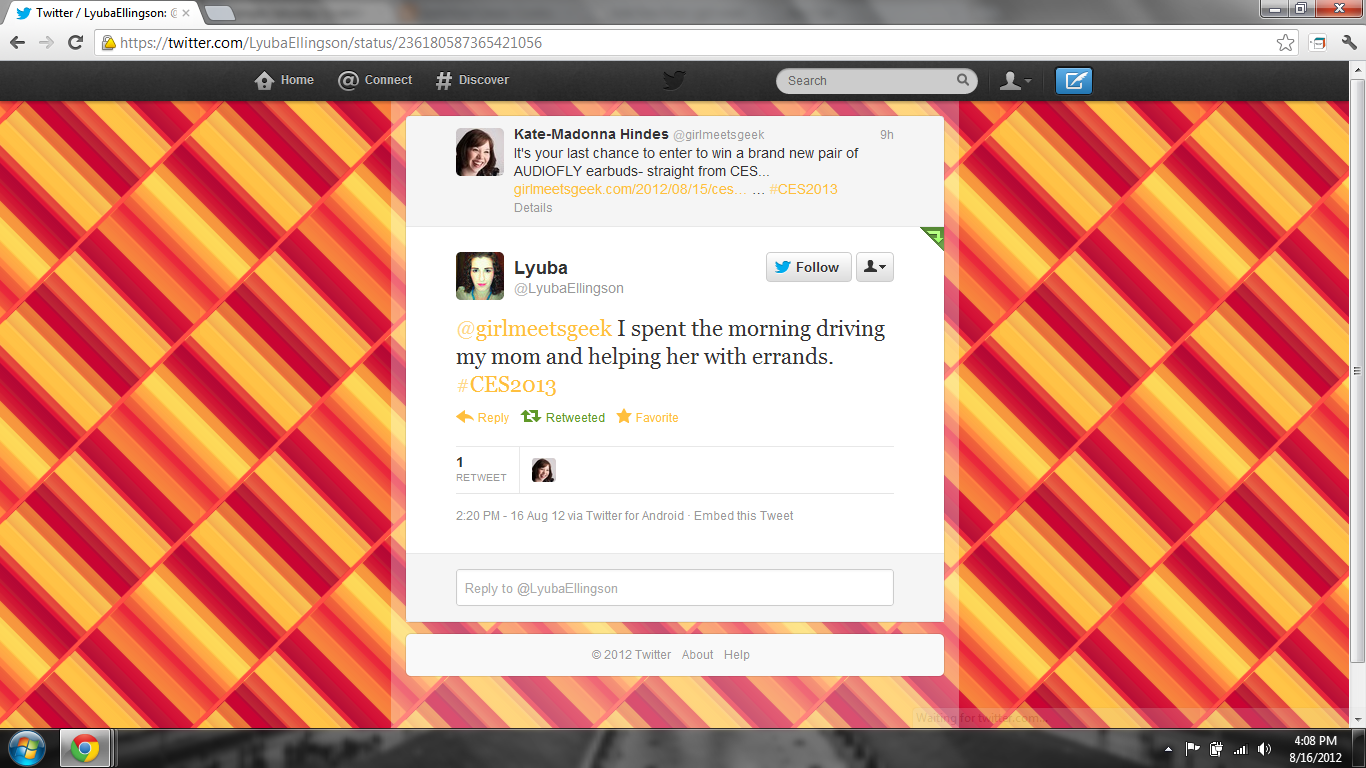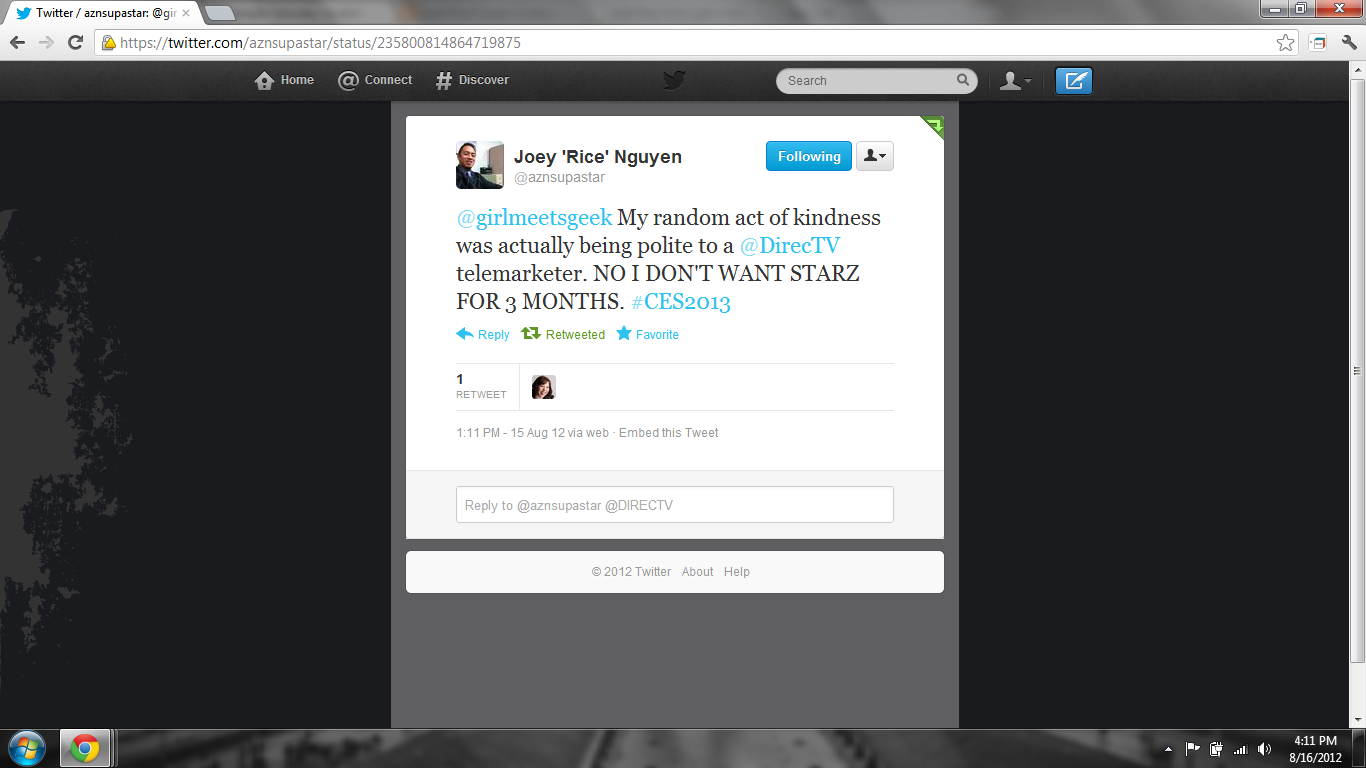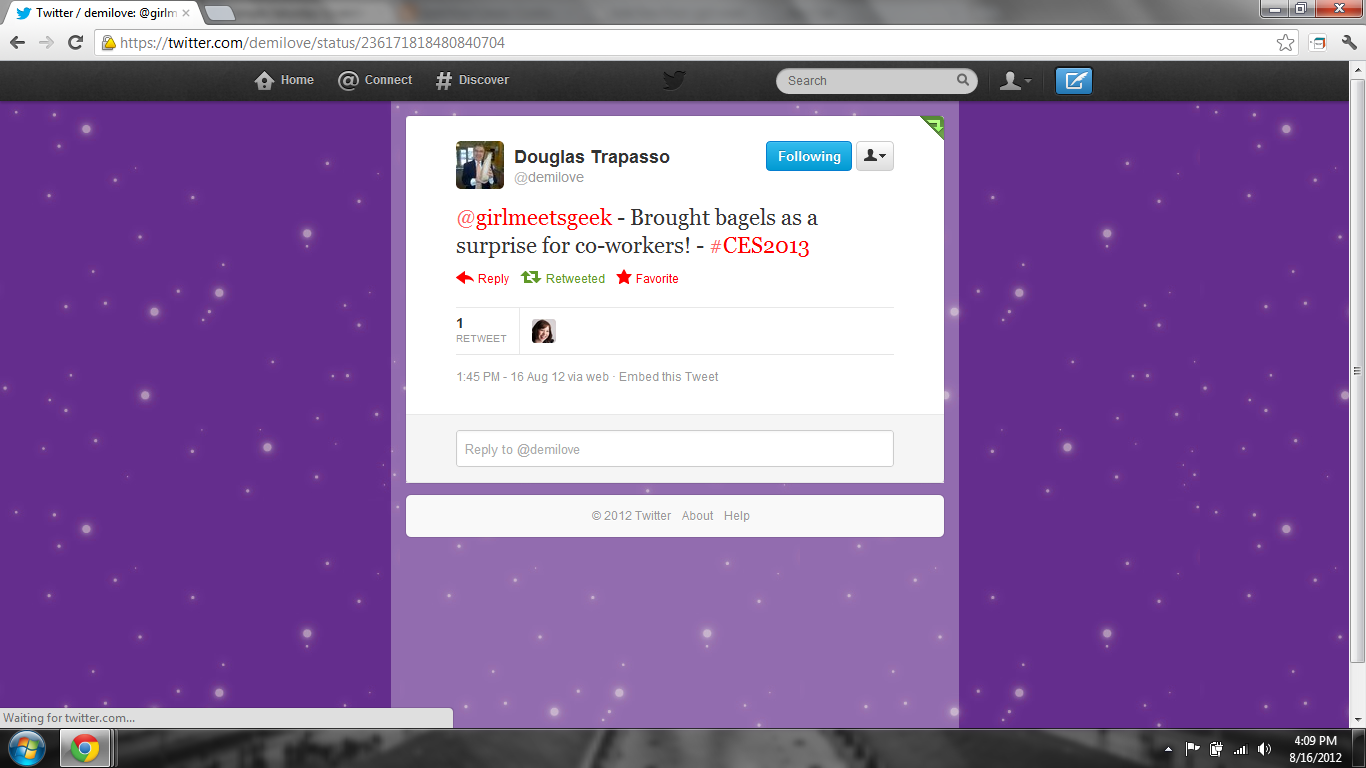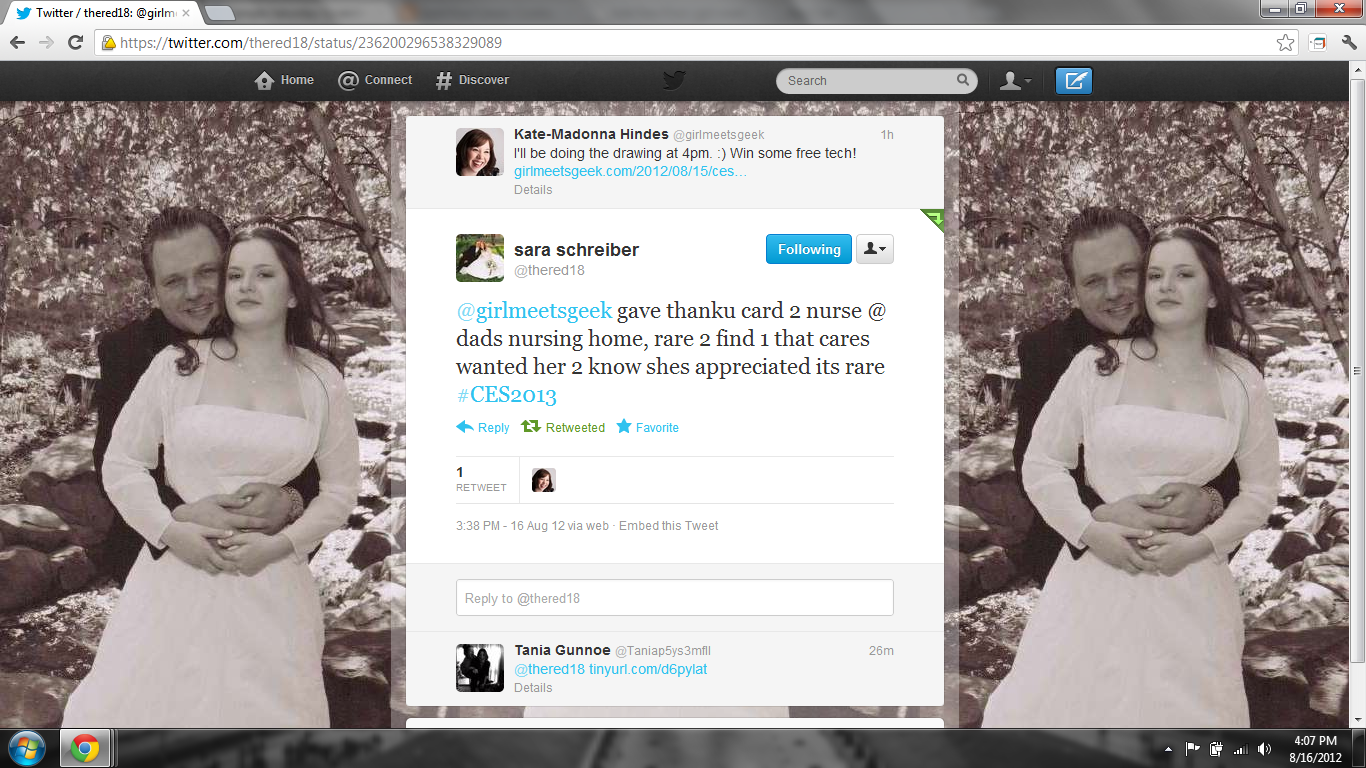 Tune in for LOTS more giveaways and more of a tech focus as we gear up for the Consumer Electronics Expo. Without further adieu, here is the winner!
But wait… who is number two? I decided to make it fair by numbering entries in the order they were received. Therefore, number two is….

@MerbearMN

! Congratulations, Meredith! Make sure to email: thegirl@girlmeetsgeek.com with your address and I'll get the headphones out asap. Keep those random acts of kindness going!