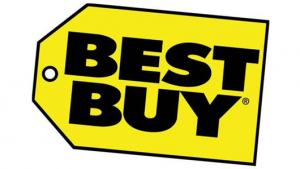 You were diligent. It was 3am on Black Friday and  you were online scouring Best Buy's website for what you wanted to buy. Once the items hit your cart and you received the confirmation, you rested a little easier. You might have even liked their, "Game On Santa," commercials after the fact. Sadly, this morning several news and media outlets got word that Best Buy had been cancelling customer orders, or informing some customers that their products wouldn't arrive by Christmas. With no word yet from CEO, Brian Dunn or the leadership team, the news has made the rounds on Twitter and Facebook. Some are calling for the end of Dunn's leadership and are claiming Best Buy might "pull a Circuit City." Sadly, after viewing the comments on the

Yahoo News Article

, people have a lot of frustration and bitterness at one of MN's biggest retailers.
With no official word on what the company plans to do to mitigate the PR Nightmare, customers are spewing their own solutions. In one comment, someone stated this was the, "price America has paid for Best Buy outsourcing it's IT jobs to Accenture, who outsourced to India."  Bitterness, indeed.  One thing is certain, if Best Buy doesn't act quickly to understand a very emotional situation, it could lose a large customer base.
Maybe some are too angry to see the implications if Best Buy fails, but I know dozens of friends who work at the corporate office in Richfield and in stores throughout the nation. Not shopping at the retailer because of a very large (and foreseeable) mistake is one thing, but literally dooming thousands into unemployment is another.  Seems to me, this has become a call to action and a turning point for big box retailers to take notice of.  Holiday gifts aren't something to take lightly. If you read the comments, you saw dozens of entries speaking about how Christmas would be ruined. This, by far is the thing that breaks my heart the most. The irony of Best Buy's ads this season, aren't lost on me. We outsourced Santa's job and then threw it in his forelorn and unjolly face.
These past two years in particular, we've been inundated with messages that Christmas depends on where we choose to shop. (Remember the famous

TJMaxx Caroling Commercial

?) Every time it came on my television, I winced and remember the originality that WAS Glee and flashmobs.  Now, not so much.
Christmas has become a machine that runs from mid-October to December 26th. Then suddenly, as the hype began, so do the regrets. How many hours did we spend at malls or online purchasing gifts instead of spending that time with our families? What precious moments did we miss because we HAD to chase a sale? This year, my shopping was done by late August. I picked Ava up a 1980′s Strawberry Shortcake Dollhouse, (that I scrubbed for hours,) at a thrift shop. Including all the furniture, it cost me $40.  Other six year olds asked for Ipads and televisions. Ava wanted a 'special surprise' from Santa. I think that foots the bill.
The truth is, we are partially to blame as well as Best Buy. No, we don't want to hear it, because that would mean the burden also lies on us. It's going to be hard to look people in the face and hand out pieces of paper instead of wrapped presents. But the hugs will be the same and the joy, (although lessened for one moment,) will create days of waiting and wanting those gifts to arrive. Why do we have a part to play in this? Because our greed knows literally, no bounds. We wanted it fast and we wanted it cheap, no matter the cost. We forgot the IT jobs were outsourced and some this Christmas had to go without because we needed a better deal. We pushed the bounds of what a retailer could do and demanded they conform to cheaper prices and more staff. Best Buy should have known the strength of their own sales, but just like Target's debacle over Missoni, they somehow forgot the want and the wrath of their public.
It's  actually easy for Best Buy to fix this. It's a 3-step process that once started, will change perceptions and ultimately create a closer bond between retailer and buyer.
1.)

Apologize. This apology needs to come from the top. Not board room where it was carefully crafted to avoid fault, but from Brian Dunn saying, "Next year, you'll see things happen a little differently. We are already outlining the steps to correct our inventory system and to make sure that we don't ever falter on our expectations, again."  It should go out on Social Media, and be commented on from the articles, themselves. For success in a crisis, transparency and acknowledgement of the issue is sorely needed.
2.)

Credit. This one may hurt the retailer at first. It may be seen by the bottom line moreso than anything else, but it will retain customers and ensure people that purchased products that their business truly matters. For everyone that doesn't receive their gift on-time, a credit or giftcard should be sent. This is where greed walks a very, fine, line. Some in the comments have mentioned they deserve their purchases for free. I don't believe that's the case or that those people really feel that would be fair. However, a small credit with a written and personalized note, (it's incredibly easy to do in today's world,) would further state how much Best Buy appreciates their public. If nothing else, a note would remain a reminder that in any situation, the retailer wants to correct the problem.
3.)

Change the Business Model.  For this not to happen again, (and it's not just Best Buy who is experiencing this. Toys 'R Us is also in the news for the same practice,) systems, inventory and staff need to be trained. Also, we as the public need to learn that it's okay to shop for Christmas gifts throughout the year and during sales. I don't need a big sign that says, "Buy Me For Christmas," to think of those I love. I often tuck things away throughout the year.  It makes my holiday more special and more affordable. If retailers would focus less on Black Friday and focus more on competitive pricing throughout the year, they may notice a huge difference in all their quarterly numbers. No longer would December equal stress. Employment would be up year-round. We, as a society need to change first. But Best Buy has an incredible opportunity to WOW us with their future, instead of disappointing us with the present.
I'm hopeful. Call it Christmas cheer, or a season of forgiveness, but I can't imagine anyone will love you less because of what gift you bring to Christmas. It's simply, not about the gifts. It's about supporting those that have less, encouraging everyone around us and giving our family the best 'gift' of all, our presence.