After four years, it is here. As you cross the stage and are handed your diploma the late night cram sessions and stale pizza will quickly begin to fade from memory. At the end of the ceremony you meet up with family who offer their congratulations. Suddenly, out of left field someone musters the question, "so where are you going to work?" "Yeah! When do you start the new job," asks uncle Ed. You can feel the blood drain from you face.
In a challenging job market, it's more important than ever, especially for new grads, to plan and take a strategic approach to the job hunt. Landing that first job is critical, but how do you get there when competition is high and you feel like you're lacking on experience? For new or upcoming grads, here are a few tips to help you land that first job.
I call the approach RND, (Research, Network, Differentiate.) The first thing you need to acknowledge, is job hunting is time consuming no matter your career level so be prepared to commit.
Research
I have a personality that tries to stay one step ahead in every area of my life. I'm apprehensive about surprises so anything I can do to turn the tide in my favor is a bonus to me. In the job hunt that means researching. Always research the next job. So, if you're in college start researching your first job early. You can dream a little here but be realistic. If you have little to no direct experience you should research entry level jobs. Here's what you're looking for.
Make mental notes of job descriptions.
Well written job descriptions are a job hunters holy grail. When you find one that is direct and thorough it gives you a strong understanding of what your target job will be like, and you can make assumptions on what to expect from the job and start maneuvering your experiences to prepare you for it.
Look at skills and requirements
Those experiences you are maneuvering may come in many forms. Look at the skills and requirements and let them help you develop a work/life experience road map over coming months. To do this you'll need to correlate the skills to your current environment and capacity.
Correlate back to your current situation and coming months.
In that job description we looked at will you be managing outside vendors? Now you know you can look to take on opportunities to gain that experience, volunteer for a local non-profit and take on an active role in working with outside vendors for an upcoming fundraising event. Will you be analyzing data? Check your schools psychology or political science department, often schools conduct surveys and research and look to students to process and understand the results. Seeing a trend? You should look for skills that will support the job description of your target job and start finding ways to develop them. Even as a student, there are ample opportunities on campus and off to garner many of those coveted skills employers are looking for.
Network
It really can't be said enough and today networking is easier than ever. Take part in industry chats and discussion boards through Twitter, Facebook, LinkedIn, Quora etc. Just make sure you follow it up in real life (IRL). Networking with an influencer across the country is good, but meeting a recruiter in your local geo is more likely going to land you that first gig, across the country might be your next step however, so both are pertinent. There are a lot of good resources for on networking out there, get Googling.
Differentiate
If all you have is a traditional, boring resume, it's not enough. Find ways to make yourself stand out. Some industries and functions provide more latitude but just because you're a law student, it doesn't mean you can't make yourself stand out. Here's a great example of a former law student who developed his own brand while still in school. When I moved from small to medium market radio I sent my demo tape in a Hot Stuff pizza box, I got a call the day they received it.
When I moved into PR I retired the Hot Stuff pizza box but leaned on what set me apart, my passion for technology and I strive to own that space. Even in medicine, do what you need to stand out; are you passionate about a certain type of cancer research? Blog about it, make an impact and it will help you get noticed. The area of hiring someone who looks good on paper is quickly fading, companies hire people, not resumes.
Start now, and if you already graduated, it's not too late
All of these tips will help drive a successful job search. It's important to give it time so try to start early. As we grow our experiences will impact what we want to do, I make it a rule to at least once a year go through this process to help push me to the next step, position, opportunity etc.
Happy hunting and congratulations!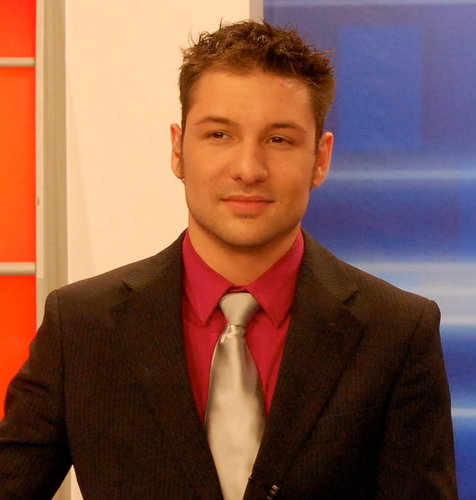 Ryan Ruud is a Twin Cities communications executive, cancer survivor, guest speaker and educator with more than a decade of experience from broadcasting to public relations. Ryan leverages web, mobile and social technologies to achieve marketing, communications and public relations objectives that support organizational goals in both for profit and not for profit settings. Follow Ryan across the web.
Editor's Note: Did you see that #JobHuntChat got a mention in Forbes? I'm humbled and proud.

Great work, team!