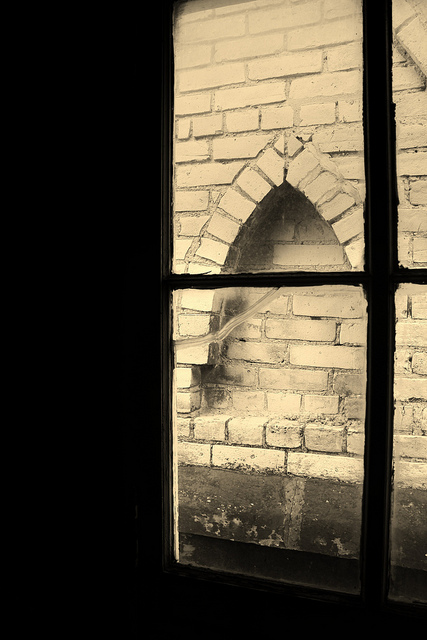 I felt the weight of the envelope from the 'Archdiocese of Saint Paul and Minneapolis.'  I wondered if they had the audacity to include me in an annual giving campaign or perhaps it was a mistake.  I opened the envelope and looked in confusion of what it contained.  Propaganda, plain and simple.  I tucked the envelope into my purse because I knew I had to face the contents with a clearer head.  They mailed me, this.  Then, I turned my twitter avatar green.  Green for the $1Million they spent on a campaign against Gay Marriage.  Green for anger, and distrust.  Green for disgust.
My first memory of the Catholic Church is at Mary Mother of the Church, before the remodel, staring into the wooden beams during the homily and wondering if I'd ever be tall enough to touch them.  God was unreachable when I was little, and like ceiling beams, the taller I grew  and the more I prayed, I truly thought I'd become closer to my goal.  You mention my name at the Church and most people know my family.  We were lifetime Catholics.  The kind that always volunteered during Mass, baked or cleaned.  I wrote for the Catholic Spirit for this Archdiocese for many years, and later was quoted in a few articles.  In all reality: God started my writing career.
A few cracks shook my faith in high school and college.   I led retreats, I directed the summer programs.  I went to college for Youth Ministry at Saint Mary's University.  A part of my heart always believed in the good behind the organization.  I cried after making love to my college boyfriend.  I threw away birth control.  I tried to find a reason as to why my incredibly passionate and intelligent professor, Sister Judith Schaefer was not allowed to be a priest.  Her wisdom and humility sparks my heart to this day.
Ava's baptism did it. Perhaps that was the crack that never mended and propped open my Pandora's box of original thought:  God was in the details, not in the ceiling beams.  At my daughter's baptism, the priest stood behind me and shared how my 'sin' had created good, but how one woman could certainly never raise a child alone.  She needed this Church.  That Church never called and never wrote. I stood alone, holding my infant daughter that afternoon, mortified and ashamed.  I looked down and cried when I finally shuffled back to my seat.  My 'god' had taught me a final lesson.  I was no longer who I once was.  Instead, tainted and broken, I was invited to join the flock again.  I stopped going to church immediately following.
I photographed Guardian Angels Church in Chaska, Minnesota a few months ago.  I was moved by the architecture and holiness of the objects.   And, ironically, I found God in the attic, just above the beams as the sun shined brightly through the window.  I even found God in my daughter's name, the remarkable 'bastard' child that they chastised me for.
I look back upon my memories, the Mass and tradition, family gatherings and silent prayers and I never once, heard God call my name as I hear it now.   If we sit quietly while injustice thrives, we are no better than those perpetrating it.   I remember the fear of kissing a boyfriend as I imagined fire, hell, and fear.  I remember tears streaming down my face as I scrubbed myself clean in the shower, remarking how if I could stay 'chaste,' I would please everyone else.  I remember the guilt and the sub-par feeling that I was NOT holy enough, or GOOD enough to be a part of something bigger.  As a single mother, I've felt this many times since.  As a woman, I've felt this way my entire life.
How dare I allow myself to be used as an instrument, a force of conduction to electrocute those that are different?  I always knew my silence did not benefit, so I've always spoken up.  It's not enough to tell God, "I loved you, but they placed all these rules on me and you, so I just ran away."  It's my job to see beyond the Church's faults and say, "I see you every day.  I see you in my daughter's face when I awake and late at night, alone- I find you beside me.  Sometimes, I watch you through my agnostic boyfriend's eyes, the way he holds my hand or reaffirms me with positivity.  I watch you work through my father in his steadfast faith and my mother's unnerving sense of right and wrong.  When I don't see you, that's how I know you are nearest to me.  Those are times you are inside, and waiting."
And that's it.  It's just as simple as John C. Nienstedt claims, except his teachings are based in falsehood and from an unjust heart.  If we stand for nothing, we fall for everything.  I stand for the conviction that pushed each finger to the key at 12:40 tonight.  The DVD they mailed, moved me to angry tears, but somehow?  It brought up a lesson I've learned time and time again.  Goodness actually does come from difficulty.  I found words to explain why I walked away from all I've known 5 years ago and never looked back.
Goodness always triumphs.